Get a list of keyword suggestions. Suggestions are scored and ordered by relevance to the input keyword or phrase.
Enter a keyword or phrase to find related keywords:

Select a language (optional):

Select a country (optional):

Get Suggestions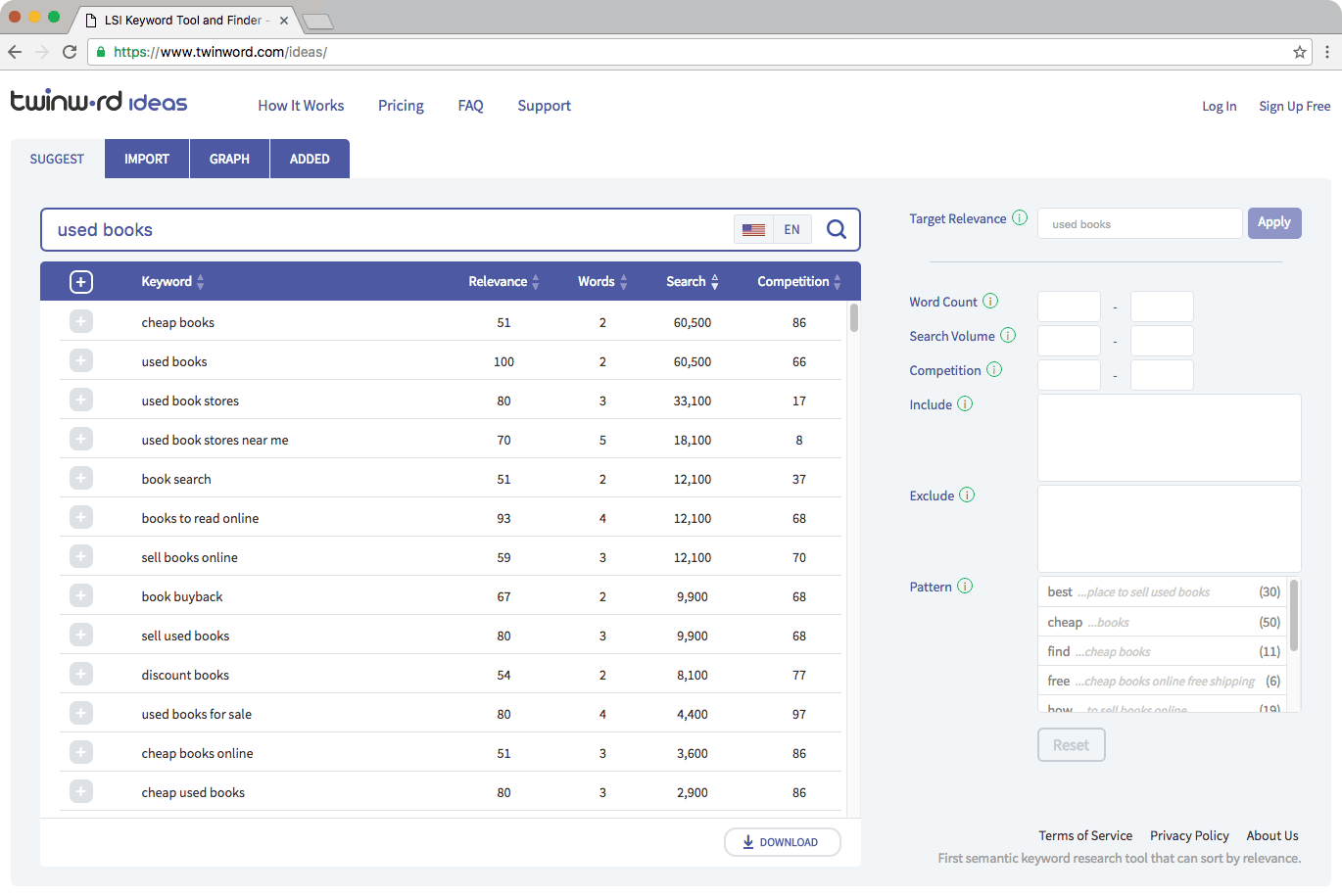 This API combined with other APIs are what powers the keyword research tool Twinword Ideas.
Please note that this keyword suggestion API does not provide the same results as the results you would get using the Twinword Ideas keyword tool. For example, there are no parameters to control the location or language. This is because the actual keyword tool combines this API along with other APIs (not publicly listed) to provide the full-featured results seen there.
We hope to enhance this API as we move forward and will roll out more options in the future as they become publicly available.
There are two ways to consume our APIs: through RapidAPI or AWS Marketplace. Regardless of which way works best for you, the API results will be exactly the same.


You can try out this API at RapidAPI, an online API marketplace.


Consume this API directly with us and pay on Amazon AWS Marketplace.
Our documentation is hosted on RapidAPI and are mostly the same for each method. The only differences are the API keys and the API endpoints. You can read this article on the different ways to consume Twinword API to learn more.