First, input some text:

Second, input some other text to compare with:

Evaluate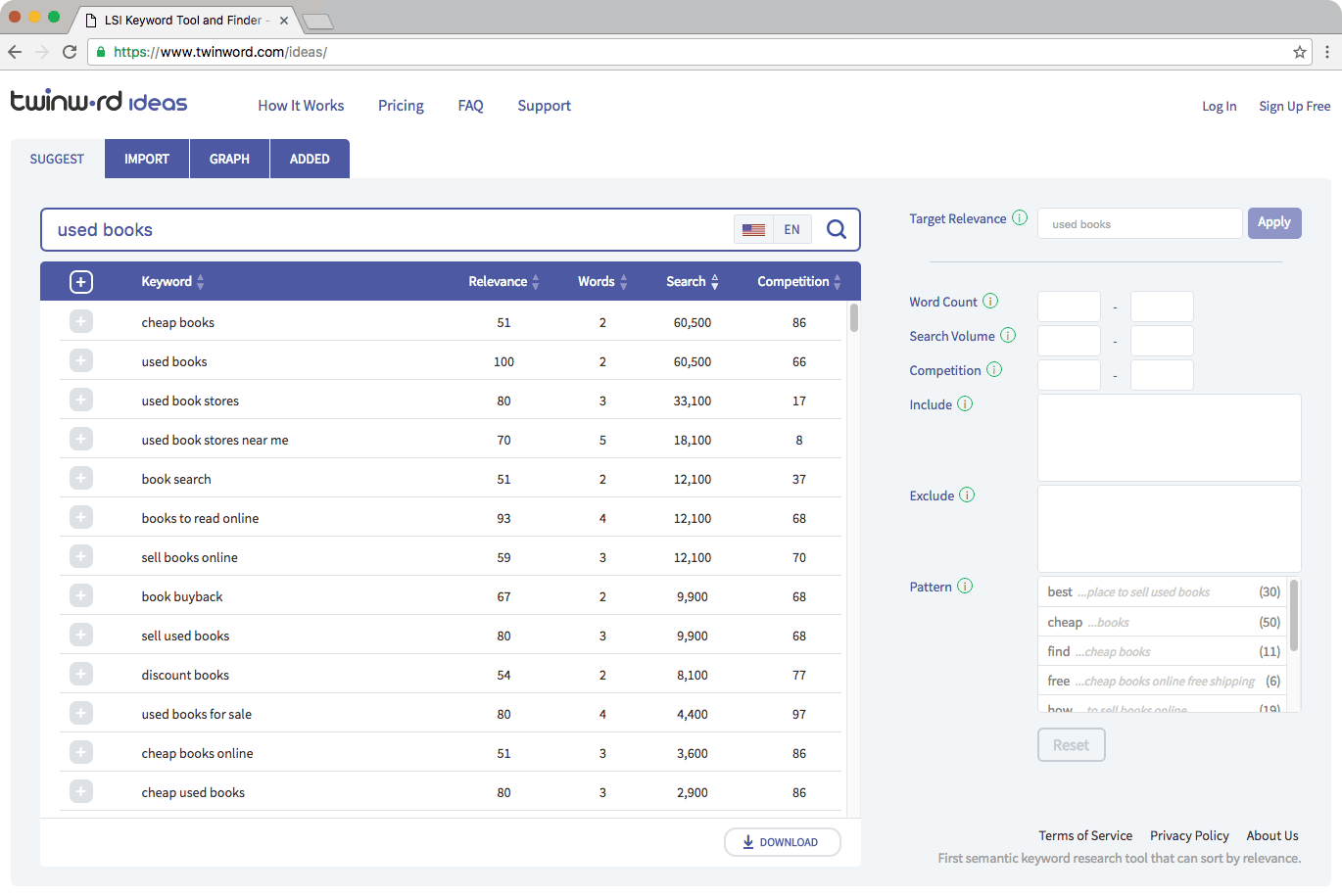 This API was used in creating the first semantic keyword research tool that can sort by relevance. Keyword research involves skimming through long lists of keywords to find the most relevant ones. This API makes keyword research quicker by auto sorting each keyword in the list by its similarity to a user-specified topic.
This is one of the many places where sorting a long list semantically helps.
There are two ways to consume our APIs: through RapidAPI or AWS Marketplace. Regardless of which way works best for you, the API results will be exactly the same.


You can try out this API at RapidAPI, an online API marketplace.


Consume this API directly with us and pay on Amazon AWS Marketplace.
Our documentation is hosted on RapidAPI and are mostly the same for each method. The only differences are the API keys and the API endpoints. You can read this article on the different ways to consume Twinword API to learn more.