Knowing what keywords are being searched for can help you better title your precious videos. The worst fear is spending hours on planning, recording, and editing your video, but in the end not having it found by your target audience. Having the most searched keywords on YouTube related with your video will help you be found. Of course quality is important for ranking, but relevance will put you in the right search result pages.
Knowing the popular keywords is one of the first things you should do, maybe even before you start recording. However, since the shutdown of YouTube's own Keyword Tool in 2014, there really isn't an official source.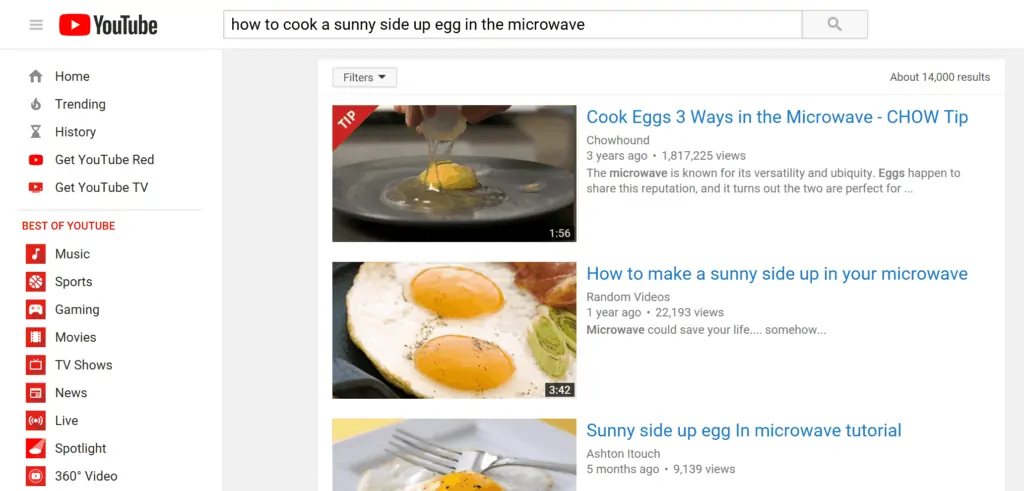 However, this doesn't mean that search data for Google Search is irrelevant. As almost all of our online sessions begin with the search engine search bar (especially in Chrome Browser if we use the multi-functional omnibox), search engines like Google will be getting a good chunk of those video queries too.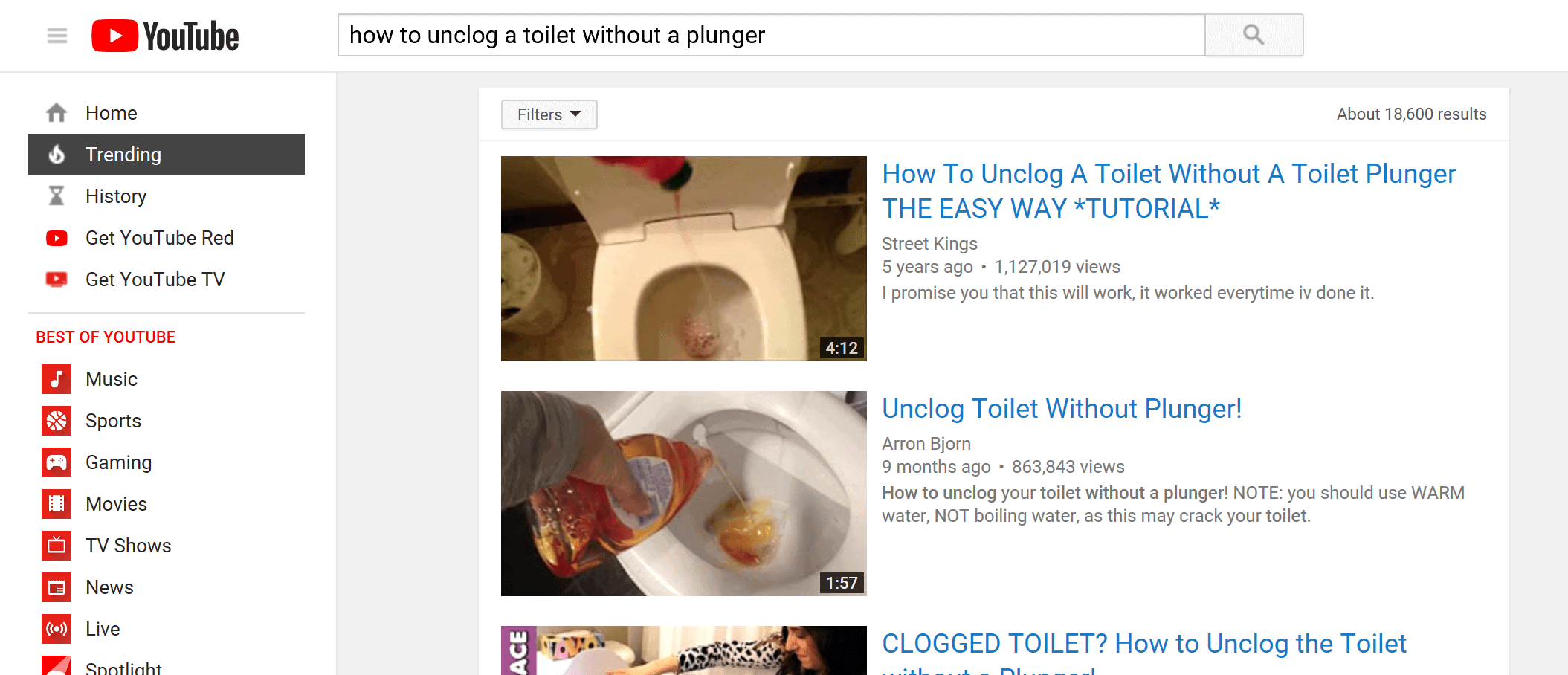 This screenshot above shows the search engine result page (SERP) of Google. We searched with the same keyword we did on YouTube and the videos there actually also show up here in the web search (not video search). So this means that the traffic to your video includes not only YouTube, but also Google. Thus, all you really need are keyword tools that get actual search volume data directly from Google, the engine with the greatest market share. You can estimate pretty well with that data and also get traffic from the web too.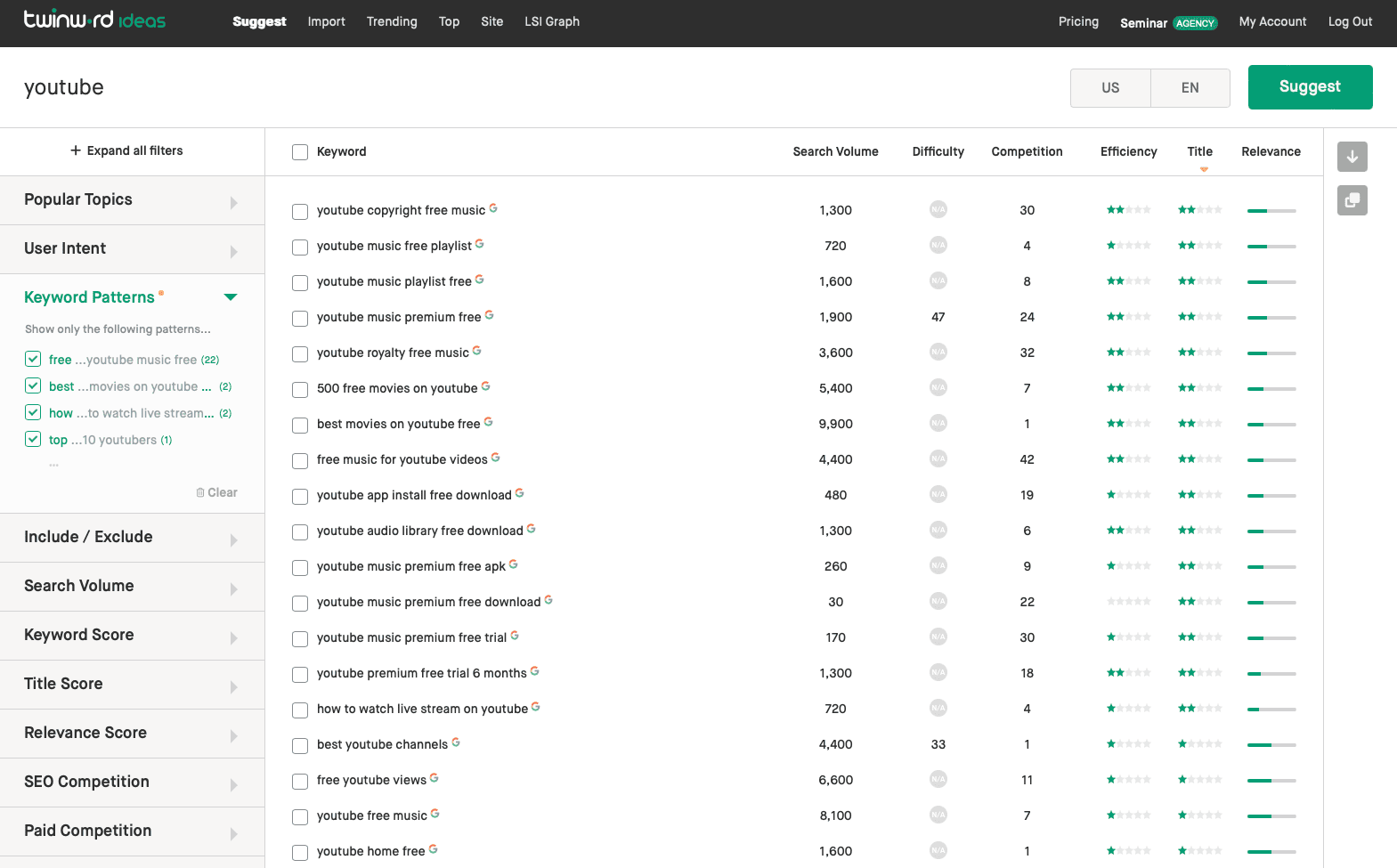 I personally use a keyword tool called Twinword Ideas. It gets its data directly from Google which would include searches where the searcher is intending to find a video. I also like it because it is fast.
It's built with AI so I can just select keyword topics and get a filtered keyword list that is relevant and ready to put into my video description and meta data.
The tool can also automatically filter keyword suggestions by user intent. If I only want keywords that are searched by people wanting to learn how to do something, I can simply click the "Know" intent and only keywords with that intent will show up.
Sometimes, before even investing time into a video or project, I often go there to check if others are searching for it already. This gives me a proven market with consumers before I create my video. Go to this free keyword tool and start looking up what people are looking to learn and then make a video on it. Use the "Know" intent as mentioned above to quickly filter the list!