According to Wikipedia, a review study concluded that using graphic organizers improves performance in: Retaining, Reading, Thinking and Learning skills; Critical Thinking. Visual learning is a style in which a learner utilizes graphs, charts, maps and diagrams. It is one of the three basic types of learning styles in the Fleming VAK/VARK model that also includes kinesthetic learning and auditory learning.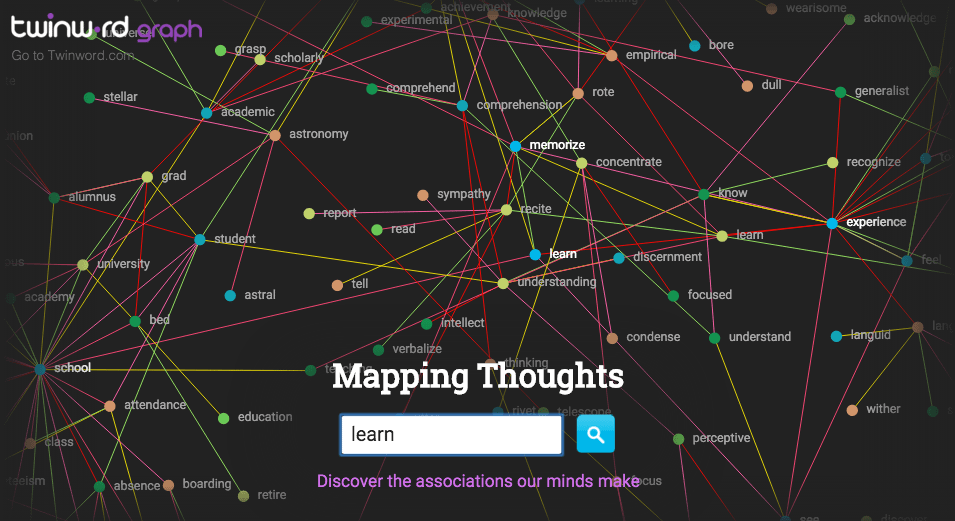 Are you a visual learner? Do you need to see/visualize to remember something? Twinword Graph will help you build up your pool of English vocabularies! Simple type in a word that comes to your mind and let the visual graph generate associated words to the searched term! Click on any word to look up the definition and usage examples on the built-in dictionary.
Start learning with Twinword Graph now!
Want to utilize our visual graph technology to build an app? Check out Twinword's  Visual Context Graph API for developers.