What Are Backlinks?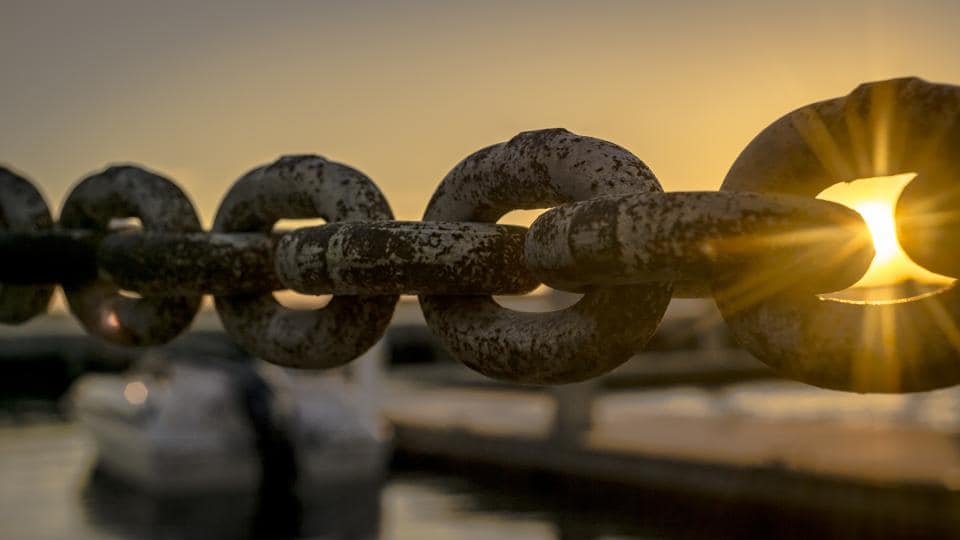 A backlink is when one website mentions another website by linking to it. The link has to be a clickable link in order for search engines to recognize them as backlinks. For example, using Twinword, https://www.twinword.com will not count as a backlink but https://www.twinword.com will. High quality backlinks are major deciding factors that help your website increase its rank in search engine results. In addition, these backlinks should be on sites with related content. Furthermore, these sites should be authoritative sites that are in high ranking positions. The more high-quality backlinks from different sites you have, the higher your ranking is.
Why Backlinks?
Brand Recognition/Exposure
When people are reading content online they notice the links first. If they see your website mentioned over and over throughout an article, your brand will automatically be associated with that article topic in a person's mind. The way search engines recognize links on your site and indicate your site has useful information, consumers also see that and it indicates for them to take an interest in your brand.
New Lead/Relationships
Having a lot of backlinks can get you to make new friends,  leads and maintain a relationship with your consumers. When someone reads a good post and sees a backlink pointing to the source, there is a good chance that they will click on the link to learn more about who and where that article was from. If that person really enjoyed your post then they might follow you on social media. A simple link can bring consumers to your website without the aid of search engine rankings.
Promotion
Backlinks are a way of promoting your website or products through commenting on credible sites and sharing on social media. If the pages you are trying to rank have poor/basic content, you will have a hard time trying to rank higher on search engines.
Referral Traffic
Even though most traffic comes from search engines, some of them come from referrals. Referral traffic means that people are clicking on links within content and being taken to the linked content. Most of the time, referral traffic is targeted and has a low bounce rate.
Organic Ranking
Organic search results are results that have relevant keywords to the original search term. In contrast to non-organic results which are pay-per-click advertisements. Backlinking contributes to search engine rankings. If your post is getting links from other websites, it will rank higher with search engines.
Related Vocabulary

Link Juice: This term is used to reference the value of a hyperlink to a certain website or page. When a website or post links to your site, it passes 'link juice' which helps you ranking on search engines. For example, if page A links to Twinword, it passes link juice to Twinword helping it rank higher on search engines. The higher the quality of the link is, the more link juice it passes.
No-follow Link: These links do not give any link juice to the website/page and do not count toward search engine ranking. If you do not want the website you are referencing to increase in ranking, use the no-follow link. An example of a no-follow link in HTML is <a href="http://www.website.com" rel="nofollow">Text</a>.
Do-follow Link: All links by default are do-follow meaning they will pass link juice until you make it a no-follow link.
Anchor Text: This text is the clickable blue underlined text in a hyperlink. These work well when you are trying to rank in certain keywords. Instead of the link saying "Click Here", it should be replace with the name of the page it leads to or the keywords it represents (eg. "social media management tool"). Do a little keyword research to find popular keywords to describe the linked page.
Linking Root Domains: This refers to the number of links that are linking back to your website from the same domain. Even if your site is mentioned many times on a certain domain, search engine will only count a limited set of them.
Internal Links: Links that go from one page to another within the same website is called an internal link or interlinking.
Low-quality Links: Links that come from spam, automated, etc. sites are low-quality link and can hurt your webpage ranking.
How To Build Backlinks
Backlinking should be one of the main priorities for your website SEO because of the importance of search engine ranking.
Posting
Write articles containing popular keywords that relate to your website/company/product. If you do not know where to start your keyword research for your site, this keyword tool can help you find what you are looking for.
Commenting
Posting comments on other articles that relate to your website or product can be beneficial. When you start commenting make sure to reference your website/product that relates to that article. You never know who is going to write an article about your site or give you a backlink.
Tracking
It's important to keep track of your backlinks so that you know which websites are linking back to you. You can make an excel spreadsheet and keep track of the date, websites, contact information and comments.
Backlink Tools
Here are a few backlink tools to help you get started and monitor your links as well as your competitors.
Get Started Now!
Building backlinks can be time-consuming but worthwhile. This should be one of your main priorities for your site's SEO because of the importance of search engine ranking. I hope this article helped you to better understand backlinks, their effect on search engine rankings and why you should focus on building backlinks. Start backlinking today! If you need a tool to help you get ideas or related posts, check out this trending keyword tool.
Tell us your experience with backlink building! If you have any suggestions, questions or recommendations, feel free to leave a comment down below.