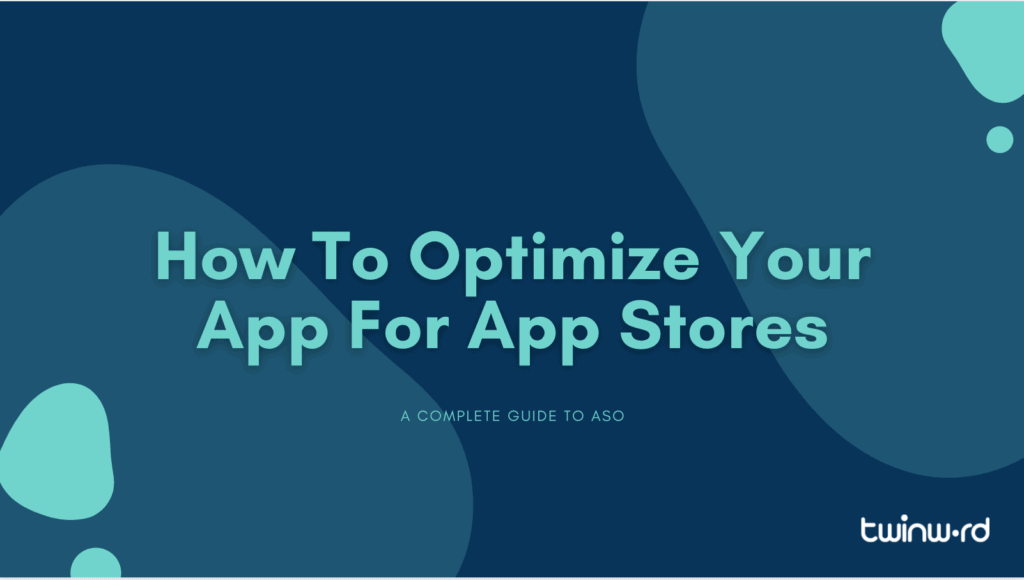 What does it mean to optimize an app?
To optimize an app means to improve the visibility of the mobile app on app stores (such as Google Play Store for Android and App Store for iOS). With App Store Optimization, your app has the best chances to rank high in each of those app stores. Basically, app store optimization can help you to achieve:
More visibility
More downloads
More engaged users
More reviews
Why is App Store Optimization important?
You probably guessed it already, but the higher your app comes up in the app store for a specific search term, the more users and downloads your app will most likely get. The competition on app stores is steadily increasing with numerous new apps coming out every day. While it might have been easy to rank high with an app before, it now requires more than just a good app name.
There are several ways to optimize your app for app stores. Check out the following steps.
How Do I Optimize My App For App Stores?
1. Who Are My Customers And Why Do They Need My App?
Before you do any app store optimization, it is important to know who your customers are. Without having sufficient information about your target customers, all the following steps might become useless.
So, the first thing you need to do is sit down with your team and analyze your current and potential customers:
Who is using your app?
Who will be interested in your app?
Why are they using your app?
Why do/should they use your app instead of your competitor's app?
Some questions you might want to answer are the typical demographics such as the user's age, gender, income, location, etc. Answering all of these questions will help you to master the following steps.
2. Keywords For App Store Optimization
If you have done SEO before, you probably already know about the power of keywords. Just as in SEO (Search Engine Optimization), keywords are a major ranking factor in ASO. The basic principle is that you want to use the right keywords in your app listing. The right keywords are descriptive of your app and its functions, but also have a high search volume.
Search volume is an indicator of how often on average a specific keyword is searched for during a month. Hence, the higher the search volume, the more people are searching for that keyword.
Since there is no official keyword tool for app stores, you can use a keyword tool that provides Google's monthly search volume. It will give you a good indication of what people are searching for, and what kind of keywords you should be focusing on.
The keyword tool Twinword Ideas provides you with all the data you need such as search volume, competition scores, keyword and title scores, as well as smart filters that will make it easy for you to get all the keywords you need for your app store titles and descriptions. The keyword tool is powered by A.I. and even lets you filter by user intent or popular topics. Try it out for free, no sign-up necessary!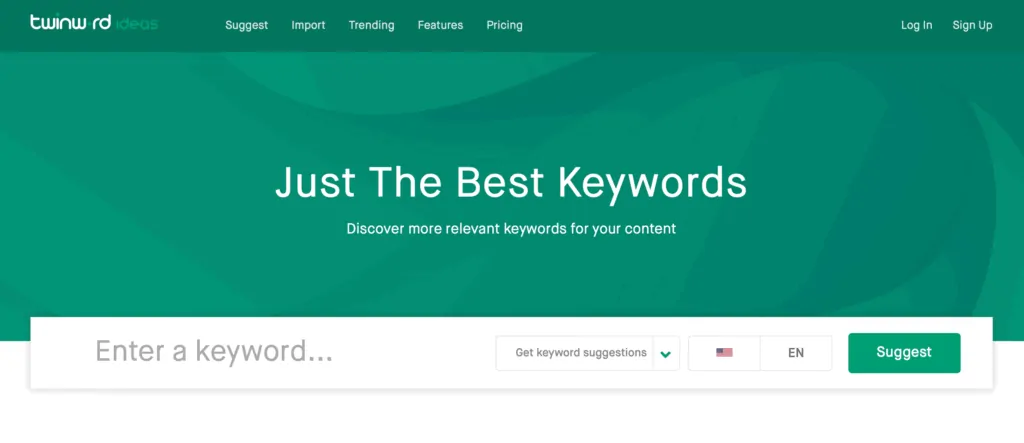 Once you found the best keywords for your app store listing, start placing them in your app's name, title and subtitles, and description. However, be aware of keyword stuffing.
The keywords you selected should be placed naturally in the text. While you want many of those keywords in your app listing, the placement and amount of keywords need to be reasonable to appear natural to the user. The app listing should be informational and helpful to the user, not spammy and irritating. 
3. App Name / Title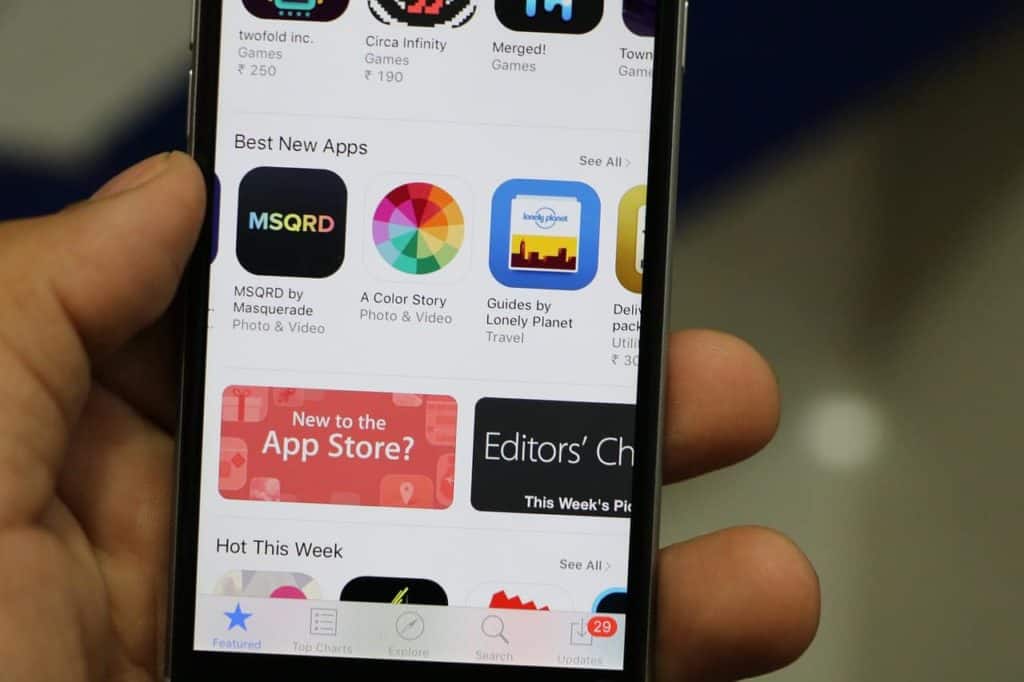 Choose the right App name
Probably the most obvious way to optimize your app is to choose the right name for it. The app name is what users see first and it is also considered an important ranking factor within app stores.
Regarding the name of your app, make sure that it describes the core function of the app. An example could be if you have a picture editing app, it would be best to have keywords like "image" or "picture" or "editor" in your app's name and title. Maybe the most obvious name choices are already taken, but that's a chance for you to become creative.
You could use a keyword that makes your app unique. For example, if your app has a special feature that other apps might not have, why not include that into the app's name or title?
Come up with a good App Title
For the title, make sure to include descriptive keywords as well. Especially, if the name of the app does not indicate what your app does. This is not only for users to understand immediately the functions of your app, but also so that your app comes up higher in the search results.
According to a study from Tune, your ranking can increase up to 10.3% simply by using keywords in your title. So, make sure that you choose the right keywords for your app name and title.
Another thing you want to consider is which app store you are optimizing your app for. Google Play Store and Apple's App Store have different algorithms. Because of that, you will need to adjust your app name and title slightly depending on the app store. Apple's App Store gives you a maximum of up to 30 characters in the title, while Google Plat Store gives you a limit of up to 50 characters. 
4. Description
The description of your app offers a lot of room for ASO. Your description should be up to 4,000 characters long and should be informative and easy to understand. In the description, you can highlight your app's features and make clear what differentiates your app from its competitors.
Have a clear structure and use bullet points to make the description easier to read. Depending on your app you can use emojis to make the description livelier and more attractive to your target customers. Also, don't forget your keywords!
Especially in the long description, you have lots of room to include your target keywords. A keyword tool can help you find the best keywords for your app description.
Following, think about the visual aspect of your description. Include many high-quality screenshots of your app to show the user what the app looks like and how it works. Next to pictures, videos are a great way to make your app more attractive to users.
According to Forbes, up to 90% of customers say that product videos are helpful when making purchasing decisions, and up to 64% of customers are more likely to buy a product online after watching a video about it. 
5. Category
Another important part of your app store optimization is to pick the right category for your app. This might sound like a no-brainer, but if your app is not in the correct category it will be difficult for users to find your app and it will be shown to users that are looking for something else. So, it is worth checking if your app is in the correct category. 
6. Icon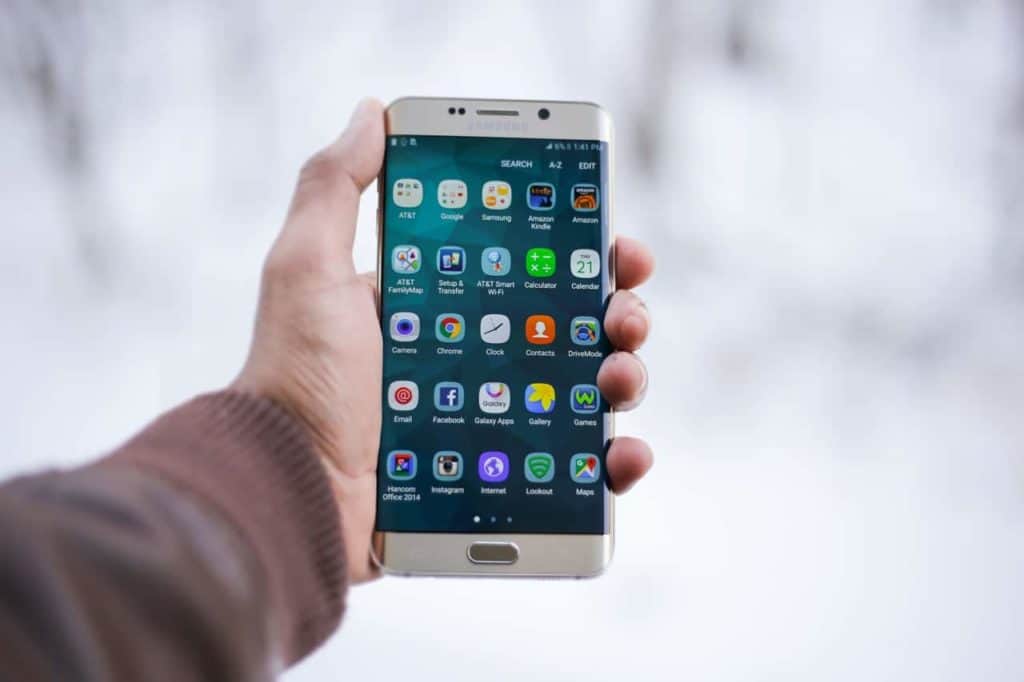 Your icon is the visual representation of your app. This is why it is important to have a unique icon that is attractive to your target customer. So, really think from the viewpoint of your user and what they would prefer.
Choose a unique icon so that users can easily differentiate your app from your competitor's app. It is best if your icon can also show the main topic of your app. For example, if you have a calendar app, you probably want to be able to recognize that just by looking at your icon.
To find out which icon is more attractive to your target users, you can do some A/B testing and see which icon gets clicked on more frequently. 
7. Localize App Listing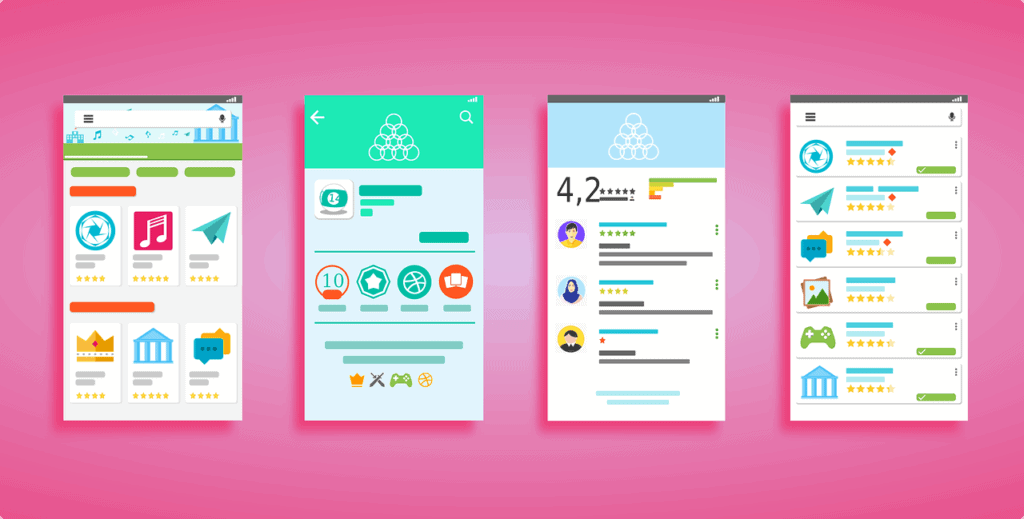 Unless your app is designed only for one language or location (for example language learning apps that target people speaking a specific language only), you can benefit from localizing your app for different languages and locations. While English is commonly used around the world, most users are more comfortable in their native language. Also, apps in the user's native language will seem more trustworthy which is especially important when it comes to paid apps on in-app purchases.
Next to subtitles and description, you might want to adapt the pictures as well and create a video in the local language. 
8. Outside Promotion
Your app listing, including icon, description, etc., is promoting your app within the app stores, you should consider outside promotion as well. There are several ways to promote your app outside the app store – social media, website, blogging, influencer marketing, paid advertisement, and a lot more. All of these ways can help your app to get more exposure and gain more users.
There are pros and cons for each marketing strategy, but it is most important to choose the best medium to reach your target user. 
9. Reviews And Ratings
Reviews and ratings are a major app store ranking factor and therefore very important for ASO. Positive and current reviews send positive signals to the app store. Further, they are a strong trust signal for other users that consider downloading or purchasing your app.
Of course, you don't have too much power over reviews, but you can try to encourage users to give you a review. But be careful not to ask for reviews too often as that can be perceived as negative by your users. Also, when you ask for reviews and ratings is critical. Probably the best moment to ask the user for a rating or review is after the user had a positive experience, such as winning a game, advancing to a new round, or after achieving a goal.
While you want positive reviews from your users, don't ignore those negative comments. Negative reviews are a great opportunity to show your users that you care about them and their experience with your app. Make sure to engage with those users, be as helpful as possible, and ask for feedback and suggestions. 
10. Update Frequently
App stores consider the frequency of app updates within their ranking algorithms, so make sure to update your app regularly.
Frequent updates (as long as they provide an improved version, meaning better quality and/or better usage of the app) can lead to more frequent and positive reviews, as well as increased usage rates. Updates give users something to talk and discuss and will encourage your users to give try out the new version of the app. 
11. App Store Analytics
After optimizing your app listing, you want to measure your success. To do so, you can keep track of your rankings and collect data with app store analytics. There are several tools out there such as AppAnnie or Sensor Tower that can help you with your analytics.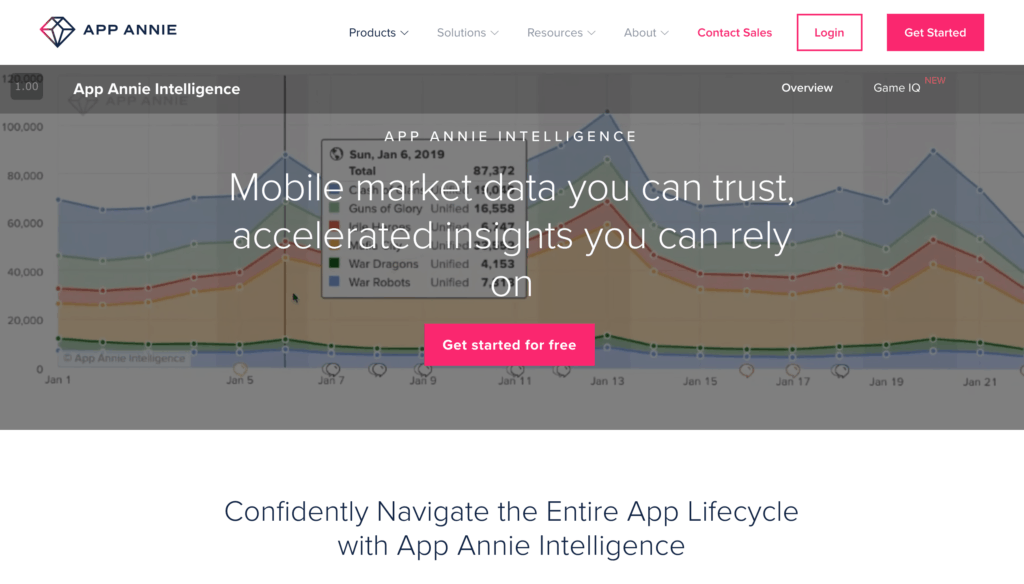 12. App Store Optimization Takes Time
Just like with SEO, ASO takes time. Don't expect to see results immediately as it will probably take some time until you can see improvement in your ranking. This also means that you shouldn't change your keywords too frequently. Give it some time to see results before you start making adjustments.
At the same time, keep in mind that algorithms and user preferences change over time. What ranks high today might not rank high next month or next year. Be sure to frequently check your rankings and optimize whenever you feel there is a need. At least check your keywords every now and then to make sure you are always targeting the right keywords.
Start Optimizing
All of this might sound like a lot of information, but it isn't as difficult as it might sound. Just as in SEO, always make the user your number 1 priority. Also, keep in mind that different app stores use different algorithms and make sure to optimize accordingly.
To check if you have done a good job at optimizing your app you can check out app stores optimization tools like PreApps or Mobile Action. ASO tools can show you what you might have missed while doing your app store optimization.
Have you tried ASO already and have seen some results? We would love to hear your success stories!
---
If you would like to read more on SEO and keyword research, check out these related articles: