Have you ever wondered why one blog post receives more clicks than the other, even though the content is exactly the same? If you suspect that the reason may be in the wording and/or phrasing of the title, then we are on the same page. Titles are what the user sees first and decides if they want to read more. Your responsibility for making it as appealing and clickable as possible. Furthermore, it is at the top of your post and sets up the tone for your writing.
Now, thanks to innovative online technologies, content marketers and bloggers can utilize title generation tools. Yes, you got it right. Below are 3 websites that can help you create killer blog titles.
But first, if you have questions on how to come up with ideas, the people at Authority Hackers have come up with some cool ways to not just create ideas, but create ideas worth creating.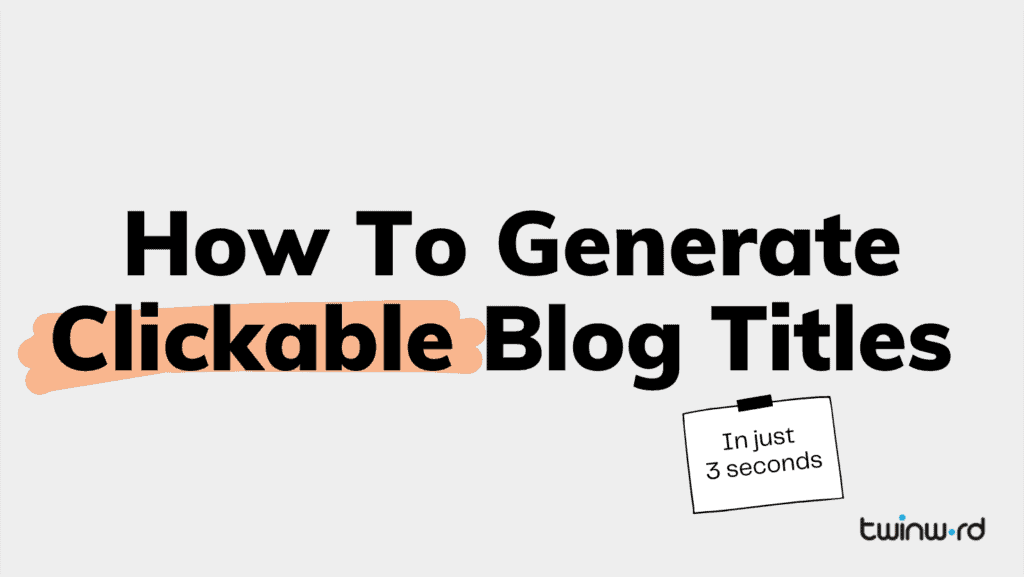 1. SEOPressor Blog Title Generator
To get awesome titles using SEOPressor, all you have to do is input your topic keyword and identify it. Is it a) a person's name, b) a generic term or c) a location? This one extra step will ensure the generated results are flawless. Look below at the title examples for the keyword "SEO". Isn't it impressive?