Search ranking is a continuous game.
There are multiple fundamental rules out there and no matter how many factors you consider, the core algorithm is known only to Google.
This does not stop numerous SEO agencies all over the world claim SEO results in 6 months.
The truth is SEO can not be done overnight. It requires initial input and continuous monitoring month by month.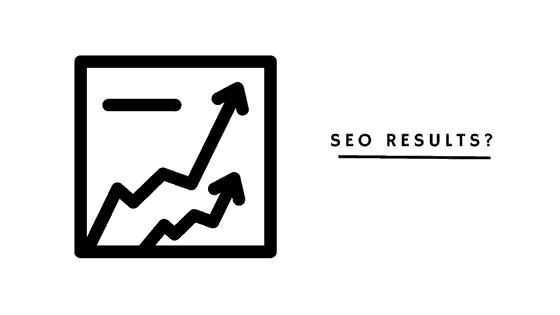 Ranking Results
Before diving in into numbers, the definition of "SEO results" at this content is ranking.
In other words, what is a timespan between the publishing date of blog article to the 1st page rankings? Indeed "SEO results" can have numerous descriptions like conversions in the face of lead generations and sales. However, these transactions come later in the funnel.
The first thing to ensure is high ranking and SEO visibility.
If organic traffic is your goal of this game, keyword strategy is a must procedure for optimized content. Keywords in 2016 SEO campaigns have a different color from keywords back in 2000. These keywords, both long-tail and LSI are now more targeted to audience with user intent consideration.
On-page SEO techniques in our case boosted blog post to 1st Google page in 6 months. Read more to find out how it happened.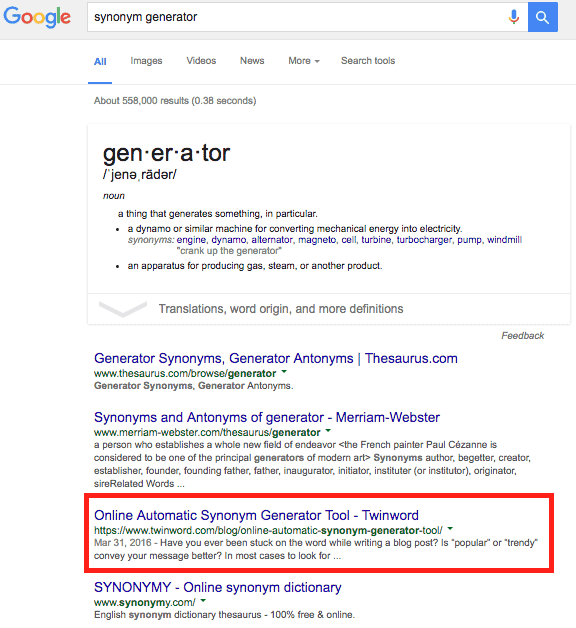 However, the timespan is not fixed per each company and industry. Here are some factors affecting your performance:
SEO past history (Is it your first time doing SEO for this website?)
Content quantity and quality (Do you have enough pages with fresh and non thin content?)
Healthy links (How many links point to your website and are you involved in spamming?)
In reality, the list is endless operating like watch with every little detail combined together in one coherent mechanism. Another determining factor is your industry itself. Is it competitive enough with 10 companies doing the same thing or are you a frontier with previously non-existent product on the market?
Keep that in mind when you are looking for instant SEO results.
Outcome Results
Most of you will agree, that SEO is not only about rankings. There is no doubt, quality SEO efforts bring not only pouring traffic, but also ROI. In this case the outcome of the SEO campaign depends on the right strategic planning, which requires more time.
Track Results
Since it takes more than 6 month at least! to see the results of your SEO campaigns, you can always track your performance from day one.
One of the most reliable source is Google Analytics with the data on your organic traffic, acquisition and bounce rate.
Apart from that, you can track clicks, impressions and positions in Search Console for a specific post and compile keyword list.
Patience
If your company is at the beginning stage for SEO implementation, make sure to set the right expectation across timespan and goal.
Keep in mind, that whatever path you choose, SEO is a long-term tactic, that requires both investment and patience, but if done properly, is worth time and effort.
Let Twinword Ideas assist you in choosing both LSI and long-tail keywords that best reflect your business objectives and user's intent.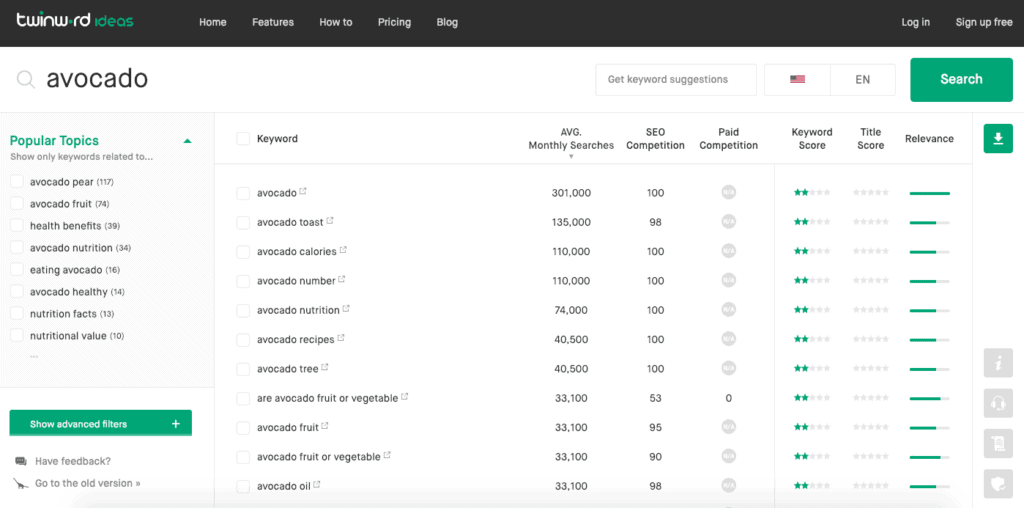 How long did it take you to see first SEO results? 3 month or 1 year? Let us know in the comments down below.
---
Check out other chapters in our series on technical SEO
Chapter 1:  Why SEO is important
Chapter 2: 6 Steps to Improve Your SEO
Chapter 3: How to Audit Your Website for Free
Chapter 4: Free SEO Auditing Tools