Are you new to search engine optimization and don't know how to improve your ranking on search engines? In this article I'm going to talk about some topics that will help improve your SEO marketing and rank.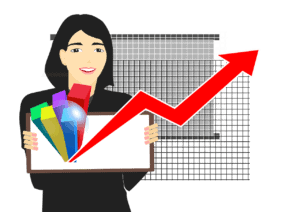 You're probably wondering why SEO marketing is important for business. It is important because it provides web traffic, credibility, branding, high ROI and insight into customer behavior.
Every business owner wants to have their product or service ranked #1 on search engines. This is where SEO marketing comes in. Consumers always edit their search terms to find the exact product or service they are looking for. The goal of SEO marketing is to rank at the top of the page for keywords that your customers may be using to find a product or service you are offering.
1. Optimize Elements
Optimization is when you try to reword or rephrase your site copy (eg. title, description, heading, link or content) to include highly popular keywords that your audience is searching with on search engines, yet still making the copy sound natural.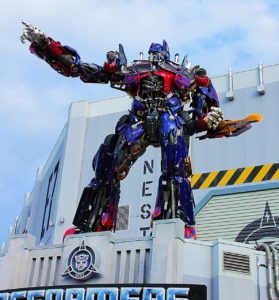 Title tags and meta descriptions should be present on each page of your website and should be optimized. Having too long or too short titles and descriptions can affect your SEO negatively. The title tag should contain keywords that are relevant to the webpage. This tells search engines what the website or page is about and helps it index your site according to keywords.
Optimizing your website's load speed is one of the factors in search engine rankings. You can optimize image file names, alt attributes, titles, meta descriptions and captions to signal relevancy of your content to search engines by using relevant keywords. You can find keywords using a free keyword research tool.
There are a few tools out there to help you optimize your titles and descriptions.
2. Publish Relevant Content
The amount of time visitor's spend on your website can affect your search engine rankling. Updating your content regularly with quality information is good for your website's relevancy. When you are targeting a specific keyword or topic, try to increase the relevance of your page to your target keyword or topic by using LSI keywords. This will clue search engines in on how relevant you are and will increase your chances of ranking higher.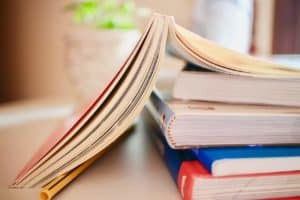 By making your content easy to read and understandable, it helps make it useful for the consumers. When you post relevant and useful content, visitors tend to stay longer on your website to consume the information. Also, with relevant and quality content, your page will more likely be shared or even be backlinked, improving your SEO ranking.
3. Descriptions
Every image should have a description in their alt attribute. It is important to have them for people who use screen readers which are special browsers made for the blind and visually impaired. Screen readers read the alt text aloud for the user. Even users who use a text-only browser need these descriptions. In addition, these alt attributes allow search engines to locate your page.
Meta descriptions are still important because Google still uses that description as a preview (under the URL) in the search results and as an indicator of relevance. The preview lets users know what your page is about before clicking on it. The way your write your meta description decides if users will click your link or not.
4. Header Tags
Headings break content into sections making a webpage look organized and neat. They can make user readability easier which can lead to a good user experience. By including relevant terms in your header tags, you are also boosting your relevance against those keywords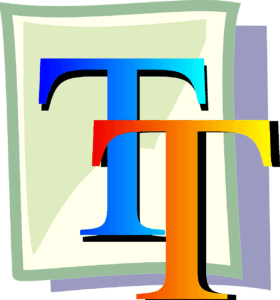 Use target keywords in your H1, H2, and H3 headings to improve your rank. Search Engine Journal reported that the amount of pages using H1 tags has increased compared to 2014. Search Metrics states that when these headings are present, the click-through rate (CTR), bounce rate or time on site may turn out correspondingly positive. It is recommended to have only one H1 heading.
5. Mobile Optimization
In 2015, Google started penalizing websites that were not mobile friendly.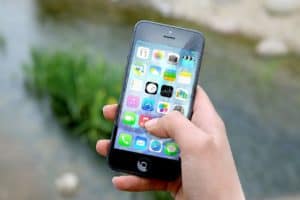 What does it mean to be mobile friendly? It means that the website or webpage is responsive or adaptive to mobile devices. Sometimes if the webpage is not responsive, there will be a separate mobile website (eg. "m.mywebsite.com").
Having your website mobile friendly is important because consumers are always on their devices searching for products or services. If the site is not optimized it could lead to a bad user experience. In 2012, Search Engine Land reported that mobile traffic resulted in 15% of all traffic and 55% of all searches were from mobile devices.
6. Off-Page SEO
Off-page SEO is the strategy of improving your reputation to search engines. Backlinks are still currently a major ranking factor. A backlink is when one website mentions another website by linking to it. The link has to be a clickable link in order for search engines to recognize them as backlinks. High quality backlinks are major deciding factors that help your website increase its rank in search engine results. In addition, these backlinks should be on sites with related content.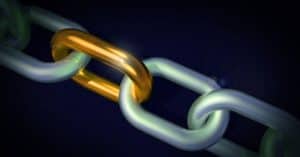 These backlinks should be on authoritative site that are in high ranking positions with related content. Authoritative sites are trustworthy, have a good backlink profile and aren't spammy. Some examples of these sites are government, school and organizational sites. The more high-quality backlinks from different sites you have, the higher search engines assume people find your content useful and worth linking to.
Backlinking should be one of the main priorities for your website SEO because of the importance of search engine ranking. Building backlinks can be done by posting an article on an external site and referring to the website you trying to improve. However, be careful of creating spammy sites. Another way is to comment on or message other sites and let them know about you. Those sites may find that your page has something they are missing and they may include your site in theirs if valuable. It is time consuming but worthwhile.
If you find spammy sites linking to you, make sure to tell Google to not associate your site with them. Use Google's disavowal tool to tell search engines that you don't want certain links from sites to be considered part of Google's system of counting links to rank websites.
Test It Yourself!
You don't need to spend money to boost your SEO when small steps like these can help you achieve your goal! It just takes time and effort, but the thing is that it will last longer than a paid campaign.
Now that you know the basics of SEO marketing why not go and test it out?
Using these suggestions, share your experience with SEO marketing down below! If you have any suggestions, questions or recommendations, feel free to leave a comment down below.
---
Check out other chapters in our series on technical SEO
Chapter 1:  Why SEO is important
Chapter 2: 6 Steps to Improve Your SEO
Chapter 3: How to Audit Your Website for Free
Chapter 4: Free SEO Auditing Tools