SEO is a topic that never gets old, but aside from popular SEO tactics like backlinks, keywords, page speed, mobile optimization, and so on, is there something else you can do? Can your social media presence contribute to your SEO success as well?
Read on to find out.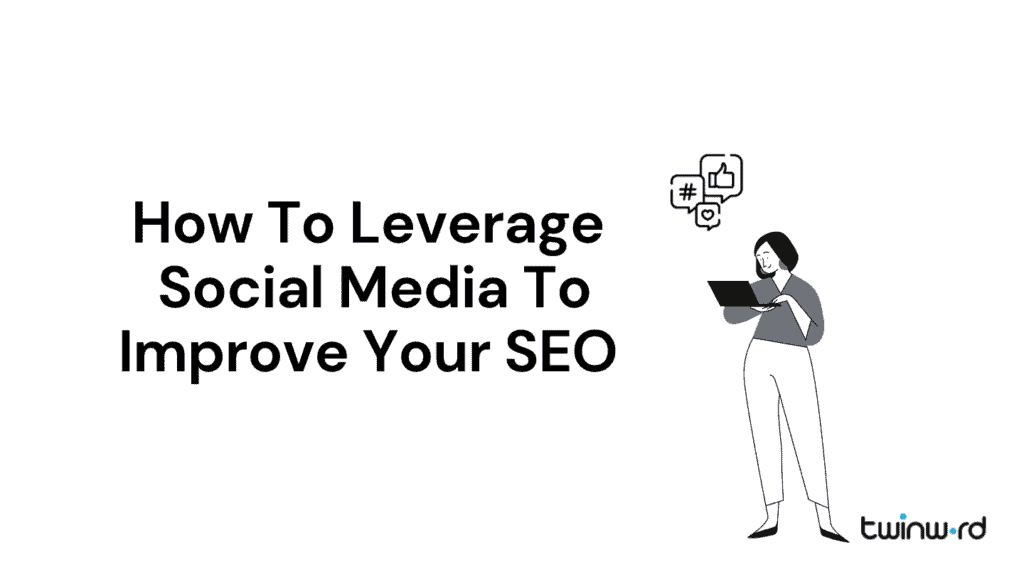 Does Social Media Affect Your SEO?
If you've been working in marketing for a while you might already know that social influence isn't directly linked to your ranking on Google. For Bing, on the other hand, social shares and likes ARE a ranking factor. So if you're trying to rank higher on Google – and let's be honest, you probably are –  does that mean you shouldn't care about social?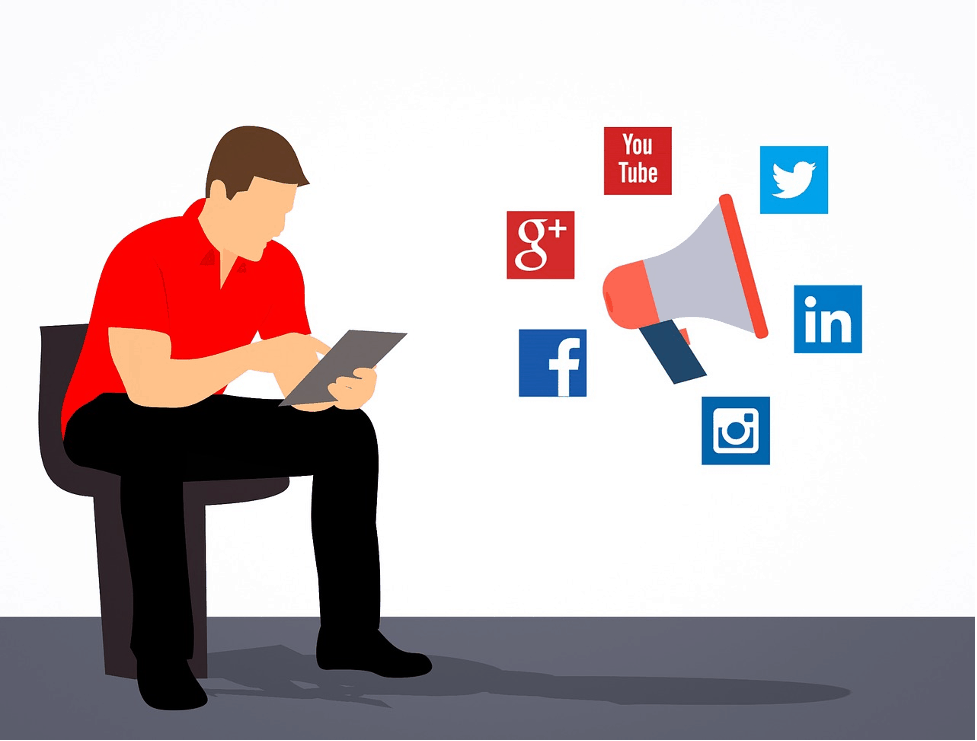 Think again.
Social media doesn't directly impact your SEO success, but that doesn't mean that your social media activity doesn't help your SEO at all.  Ultimately, social media does play a crucial role in your overall SEO strategy and it does affect your ratings, only not in the way most people think it does. To make this crystal clear, let's first explain the ways social media helps your rankings.
1. Social Media Helps To Promote Content And Boost Site Traffic
Since social media sites are built for mass sharing, promoting content on social media channels can boost site traffic. It all starts with your own content – you are probably already sharing your latest blogs, case studies, whitepapers, webinars, ebooks, etc. So, turn your research into an infographic (visual content is king on social) and link back to your website. If you used third-party sources and industry influencers when creating your content, don't forget to tag them. Because chances are, at least a few of them will reshare your piece. All of this helps you drive more traffic to your website and puts your amazing content in front of a wider audience. Also, the increased traffic and linkbacks will help your SEO ranking.
2. Increase Brand Awareness
Each year, over 30,000 new products are brought to market. With so many options, how do you suppose customers make purchasing decisions?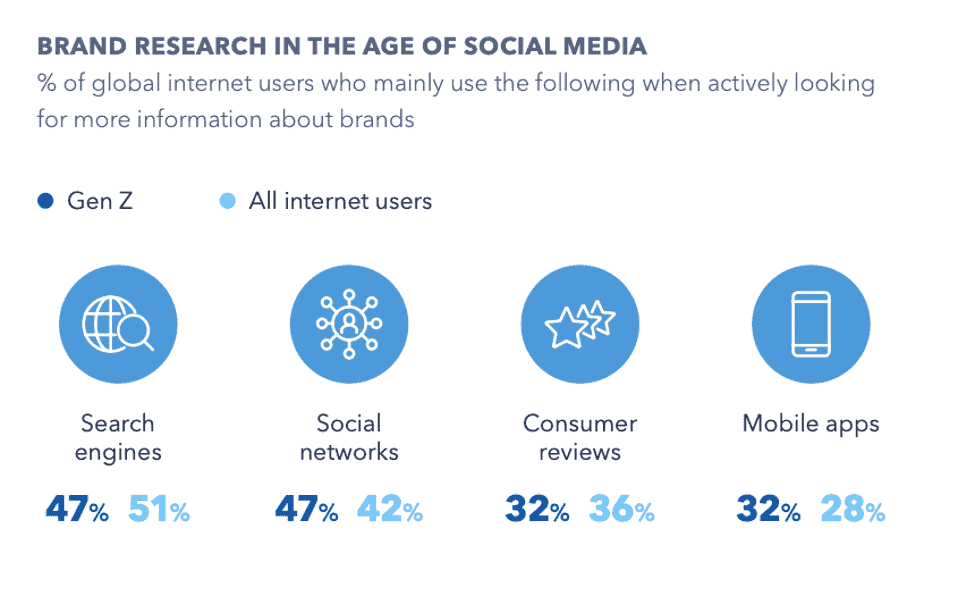 That's right – social media has become increasingly important as a brand research channel. And why wouldn't it? Social networking sites give consumers everything they need to make a purchasing decision. Consumers get user-generated content and testimonials, recommendations by trusted influencers, interest-based groups, geotagged content to find relevant products/services to a given location, and more.
3. Create Link Opportunities
You probably already know that backlinks are an important SEO factor. One of the ways to get other websites to link back to your website is to create content that gets shared and talked about. The more people share your content, the higher the chances someone will find it relevant and link to it. You can promote posts on social media that are linked to your website, and encourage your followers to share this content. This can lead to more backlinks and of course, more traffic to your website. 
4. Social media platforms are also search engines
There are different types of social media platforms out there. Some platforms aren't optimized for post search, but you can optimize your bio and account so you show up in search results (as is the case of Instagram SEO). Other platforms like YouTube or Pinterest serve as search engines. What do you do if you want to upgrade your phone and you aren't sure whether the new iPhone or Samsung Galaxy is more suited to you? You'll probably watch unboxing and comparison videos on YouTube. Maybe you want to spruce your home and are looking for home decor inspiration? Pinterest would be your obvious choice. Keep this in mind the next time you post, and make sure your content is not only shareable but also discoverable. 
5. Local SEO
You probably already know the impact that consistent listings across the web can have on your local SEO. Make sure your NAP (name, address, phone) information is correct and consistent across all your social media accounts to establish credibility and make it easy for local customers to find you.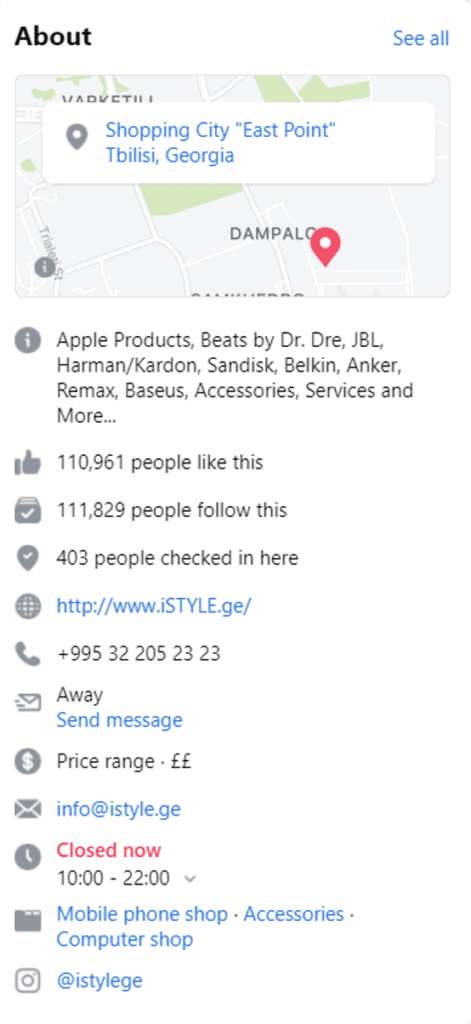 You wouldn't want to lose a potential customer to a competitor because they couldn't find your location or number, would you?
Now you know why social media is important for SEO even though Google denies social influence being a ranking factor.
Next, we'll discuss how you can improve the rank of your social profiles.
How To Improve The SEO Rank Of Your Social Profiles
1. Optimize Your Profile
By "optimize" we mean a couple of things:
Fill in all the necessary fields and make sure that you provide relevant information.

Make sure you're consistent with everything you do on social media – especially if you have an account on more than one social media network. 

Provide the information people usually search for on Google, like business hours, location, and contact info.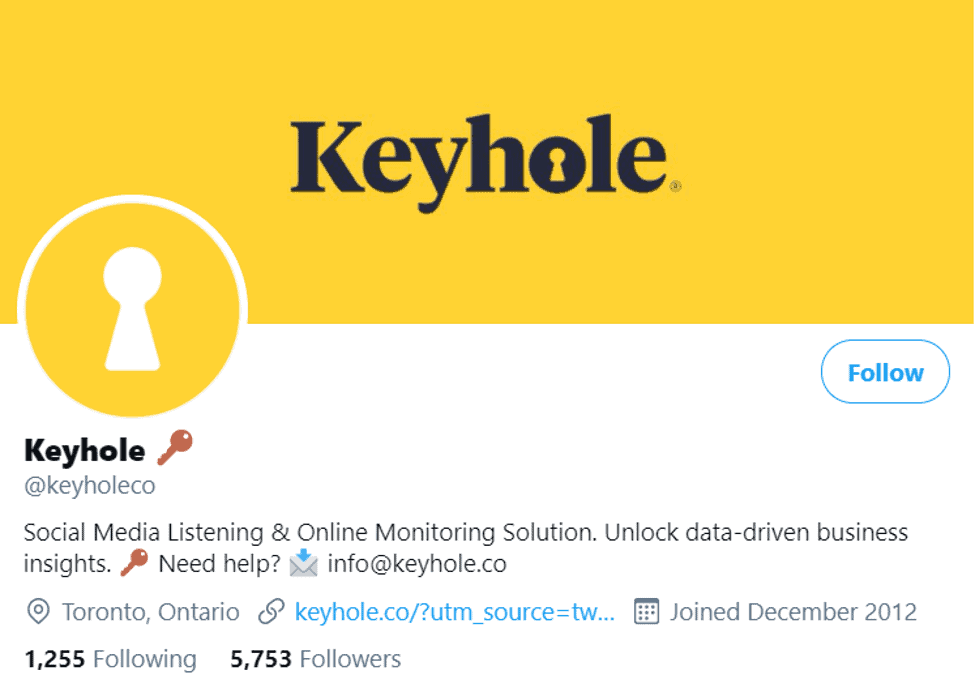 Ultimately, your social media profile should be a place where your audience can find out everything they need to make a purchasing decision. This includes, what you are selling, why they should buy from you, where they can find you, and how they can make the purchase.
2. Publish New Content Consistently
Hundreds of millions of posts are shared every day on social media. It's a fast-paced environment and content gets obsolete, overlooked or forgotten very quickly. That's why it's important that you keep showing up and keep creating and sharing valuable content that cements your brand in the hearts and minds of your customers. But be careful: don't sacrifice quality for quantity. Be purposeful with your content to make sure you're active enough and stay top-of-mind with your audience. A good tip is to repurpose content and turn every piece you create into multiple assets that can be shared over and over again (while avoiding filler content). This technique is especially successful when you know which content your audience seems to interact with the most. Take advantage of social media analytics tools to get insights from your content that can inform future decisions.
3. Use Hashtags/Keywords
We already mentioned that social media is used as a search engine and product research channel. When consumers are researching products or services, they use keywords. So, using relevant hashtags and keywords in your posts can help interested consumers find your content and products.
Some keywords are obvious, while others can be harder to find. Thankfully, there are a number of tools allowing you to research your audience and the hashtags your customers frequently use when mentioning your brand (or your competitors).
4. Drive Engagement
Regardless of all the algorithm changes, one thing remains the same: the heart of social media is:
Starting conversations

Building relationships.
This is why audience engagement is so important. It results in increased reach, it gets the conversation going, and ultimately it helps to build trust.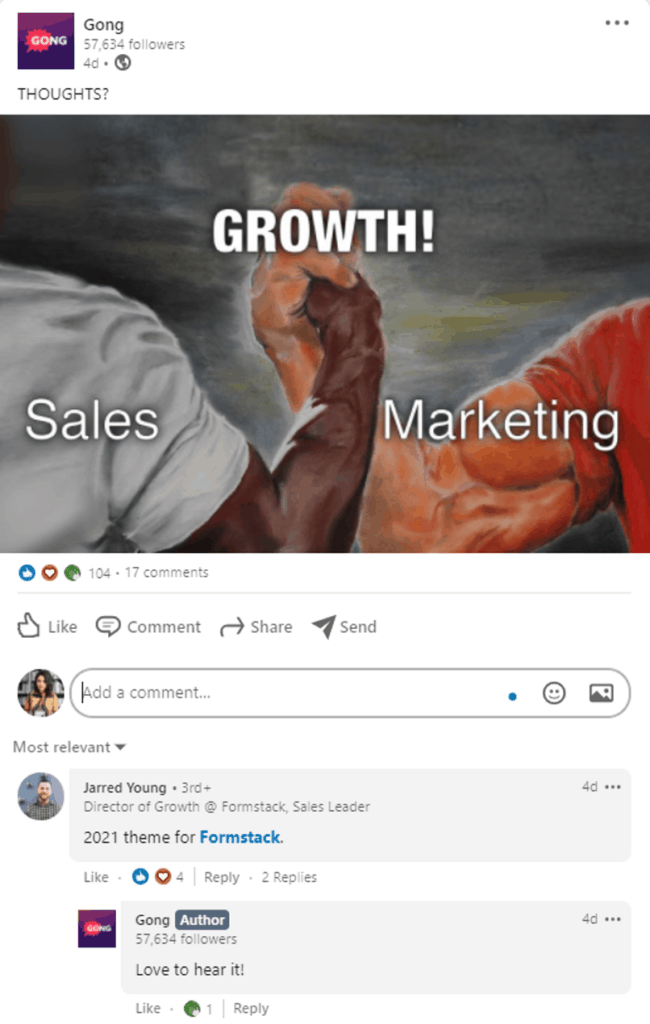 You can drive social media engagement using incentives, posting consistently, impactful content, and – last but not least – responsiveness. Social media is not a one-way street, so when your community talks to you, make sure you respond in a timely manner.
5. Pay special attention to YouTube SEO
YouTube is the second largest search engine behind Google. Moreover, YouTube videos get ranked high on the SERP and can even be featured on Google's featured snippets (i.e. the first thing you see when you're searching for a specific keyword).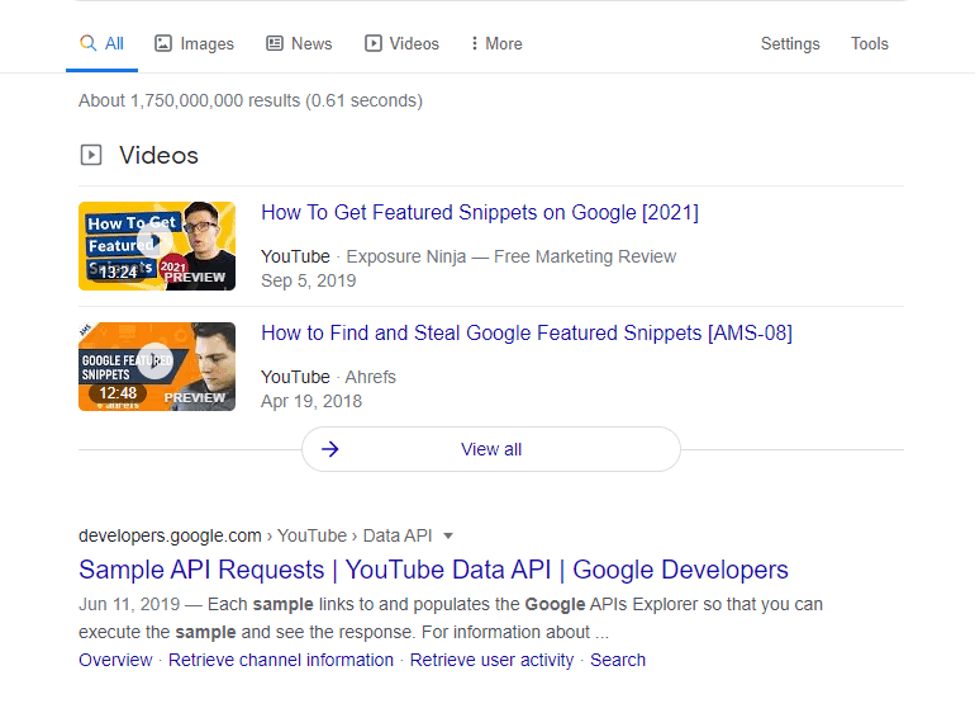 If you want to improve your YouTube SEO, here are some things you should keep in mind:
Make sure your target keyword shows up in your video title, and on your file title before you upload it to YouTube. You are basically "telling" the algorithm what the video's about.

Create the "perfect" description by including the key pieces of information in the first 2-3 lines.

Tag your video with relevant keywords and pick a category so it gets discovered through search and related content.
How to create highly shareable content?
Using social media to improve your SEO comes down to one thing: creating content that people want to share. Here's how you can create more shareable content going forward.
1. Get to know your audience
Do you know your audience? Like really know them? The best way to create content that your audience will appreciate is by first analyzing what kind of content they normally engage with.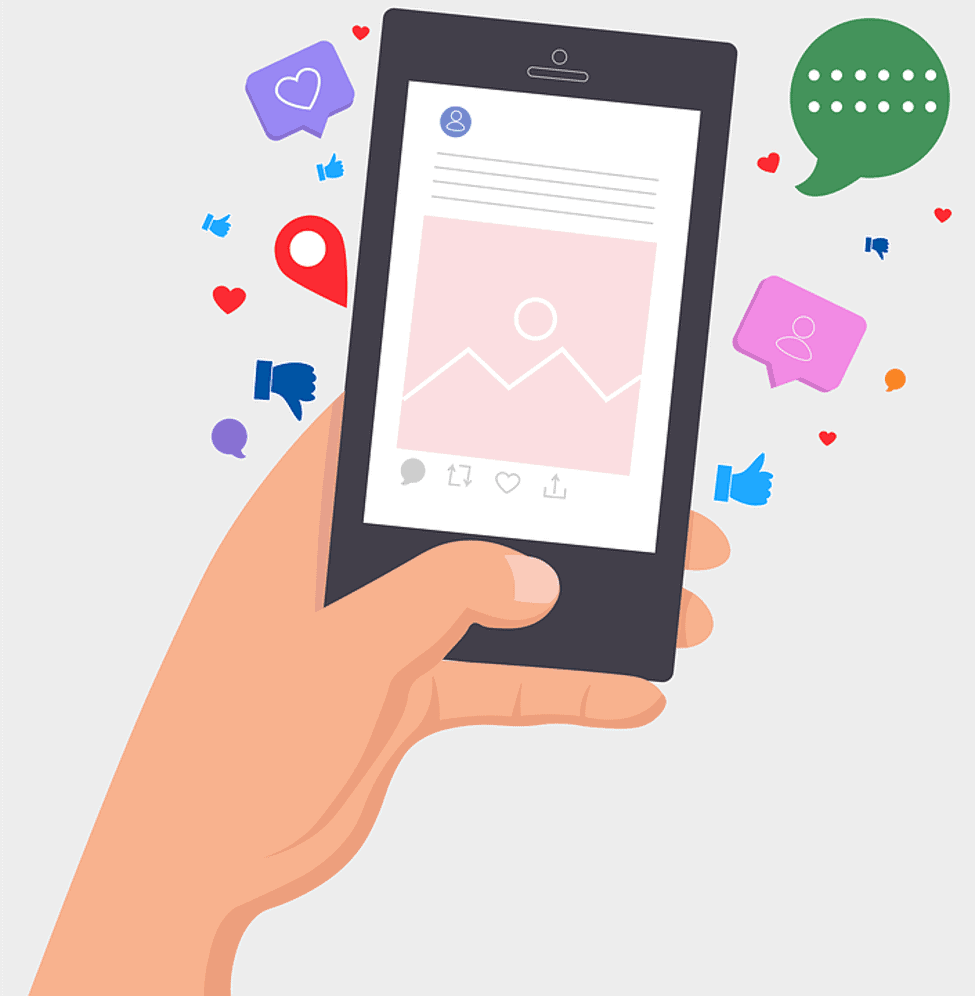 Test out several different approaches (short vs. long posts, text-only vs. images, single images vs. carousels, banners vs. video ads, etc.) and analyze the engagement on your posts. Besides running your own social media experiments, take a look at what your direct competitors are doing. You don't have to reinvent the wheel – simply look at your audience's behavior in the past and do more of what works and less of what doesn't.
2. Capitalize on trending topics
With social media platforms, timing is everything. From posting at the right time (that is, when your audience is online) to jumping on trending topics, social media success is about two things: a) the message and 2) the timing. Listen to your audience and monitor the conversations they're already having online to make sure that you deliver the right message, to the right people and at the right time. Social media listening tools like Keyhole can help you not only find what's trending at the moment but also show keywords that are starting to gain momentum so you can predict trends and jump on trending topics before your competitors do.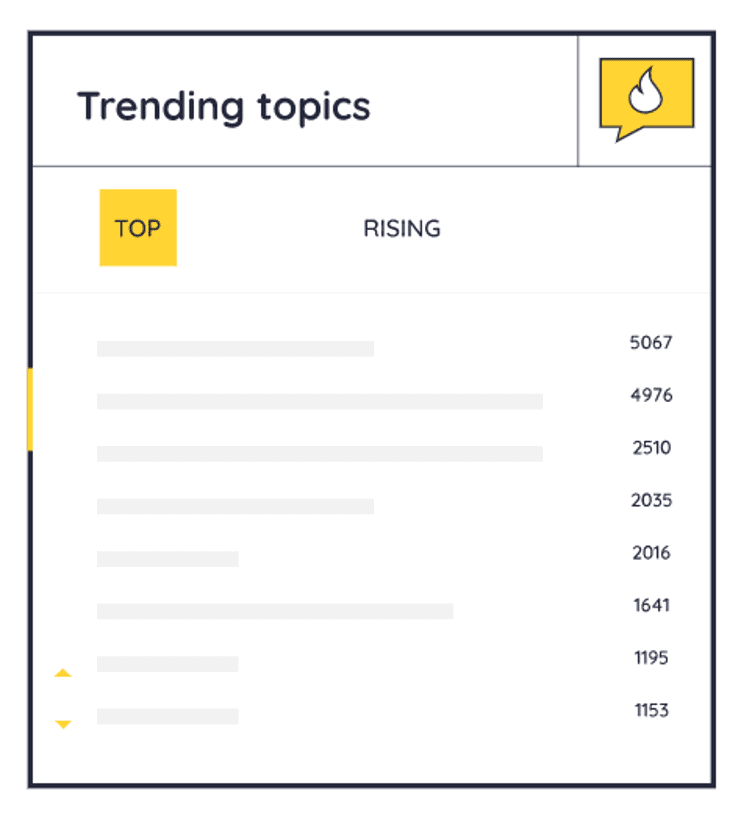 3. Learn from Clickbait
What's clickbait? According to the dictionary, clickbait refers to content whose primary focus is to attract attention and encourage users to click on a link to a particular web page. Despite the infamy, clickbait does one thing right: it makes you click (even if you know it's clickbait!). And it does all that through the power of titles that make people want to know more.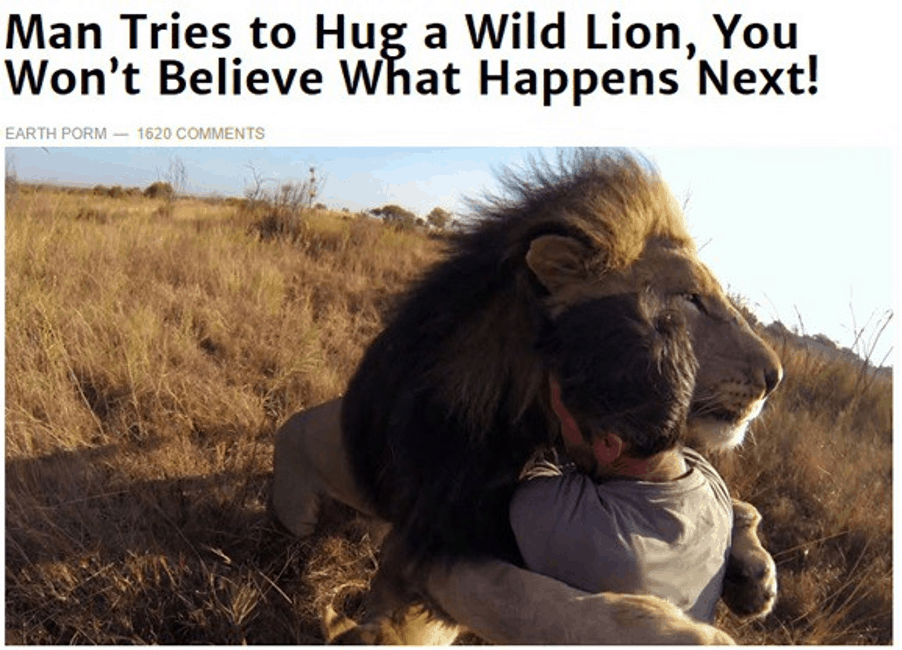 Your headlines are the first thing people see (along with your visuals), so spend more time on your headlines and make them catchy.
4. Infographics
Adding relevant images to your content can increase your views by 94%. But what if you turn your ideas and content into an image? You get an infographic – a fun, visually appealing, and informative bite-sized content that presents information in a clear, engaging format. Infographics are also a great way to repurpose content and increase the reach of your original blog, whitepaper, or research.
5. Make your content valuable and relatable
Ultimately "shareable" is another word for "valuable and useful". Even if you did everything else on this list, your content won't get shared if it didn't:
✓ inform
✓ inspire
✓ entertain
✓ persuade
… or ideally – all of the above. 
Listen to your audience's conversations and make sure you take an audience-first approach to your content. This means creating content that your audience wants to consume. And if you ever get stuck? Involve your audience using social media polls, questions, surveys, etc., and ask them what they want to see more of.
Final Notes
Although social media doesn't directly influence your rankings on Google, your social influence does have a positive effect on your website's search ranking for a couple of reasons. Social media can increase your traffic and reach, and improve brand or product awareness. As a result, it leads to more backlink opportunities and better SEO rank. Ultimately, social media and SEO shouldn't – and can't – be separated, regardless of what algorithms might "say". They're two sides of the same coin and should work together to boost your brand visibility, authority, trust, and audience engagement.
---
Here are some related posts you might be interested in reading: